Leading UK retail book chain Waterstones has proudly tweeted a picture of early Penguins via its official Twitter account, declaring: "On this day, 1935. The first ever paperback books, from @PenguinUKBooks, were published."
Only, were they? As you might expect of such an obvious and sensible idea, Allen Lane's line of Penguin Books, launched in England in 1935, were not the first paper-covered mass-market publications. In fact, they date back more than 150 years, to the days of "yellowback" publications, introduced in the 1850s to provide cheap literature to the railway-going public. Venerable publishing houses like Routledge & Sons and Ward & Lock got their start in this business, often selling through the station kiosk network of W. H. Smith & Son (still in business to this day as WHSmith plc).
You can argue definitions about this—the yellowbacks were cheap mass-market literature, yes, but their paper-covered board bindings were arguably a little closer to the hardback than the modern paperback. However, in Germany, the house of Tauchnitz actually began printing editions of English classics for the continental market only from 1841 onwards, while Reclam Verlag began printing paper-bound German books from 1857. You can see from the example below that the Tauchnitz books were clearly paperbacks.
Meanwhile in France, Éditions Gallimard debuted in 1911 under its "Les Éditions de la Nouvelle Revue Française" rubric, with the celebrated "nrf" logo, and as you can see, produced early works which were also indubitably paperbacks: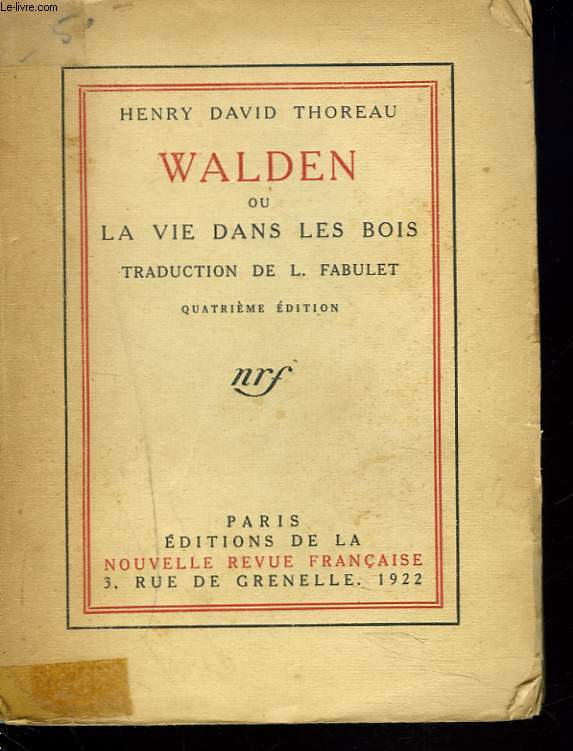 And even if we get to the 20th-century mass-market pocket-sized paperback, the Germans beat Penguin to the punch once again. Albatross Books took up the Tauchnitz format and decided to modernize it with their own version from 1932.
So there we go. No denying that Penguin Books had a huge influence on the development and popularization of the paperback format. But to claim that they were the first? It's a surprising error for a major bookseller to make. And I don't accept that that was just a slip of a misplaced comma. I think that Waterstones honestly thought so at the time. Oops …