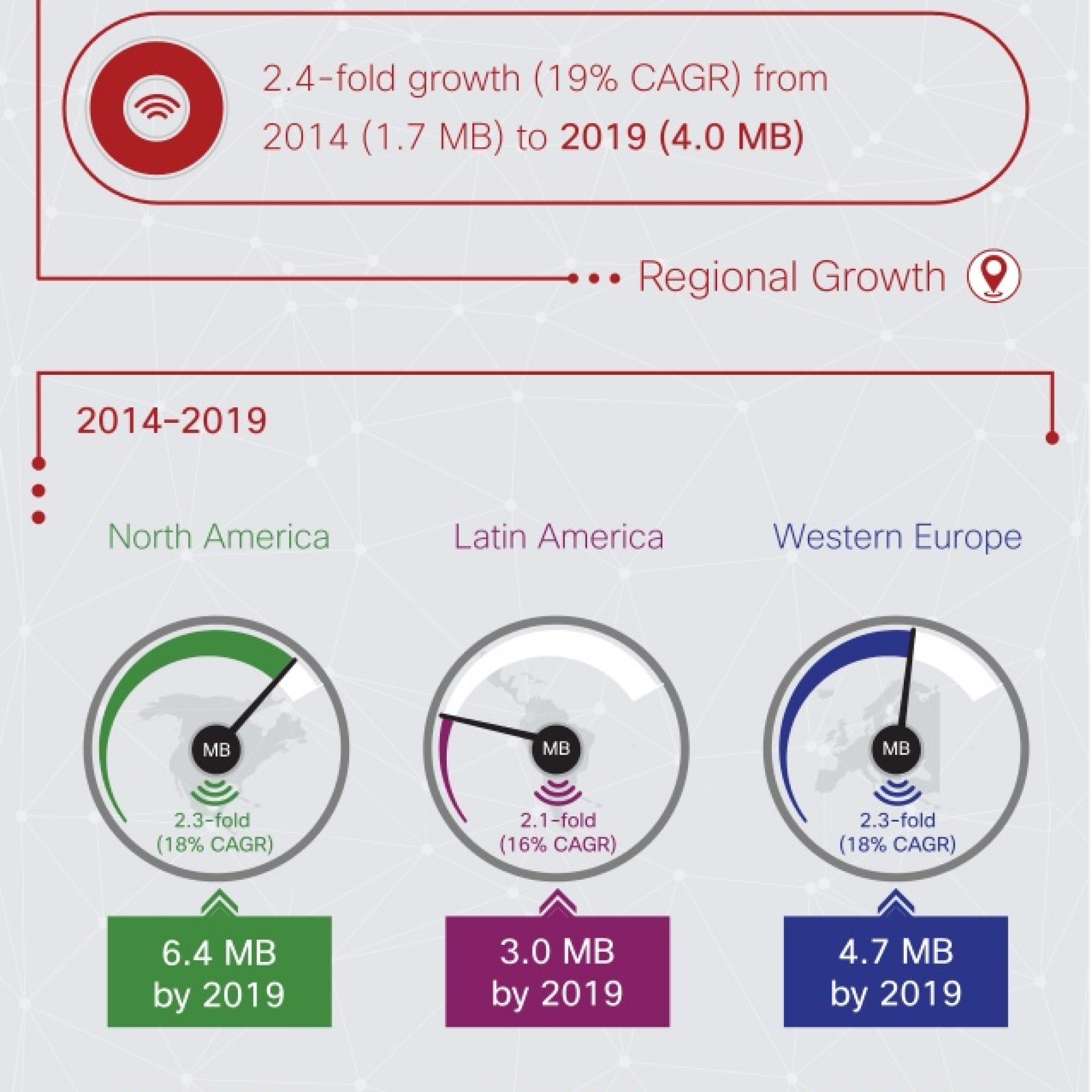 The new Cisco VNI (Visual Networking Index) Global Mobile Data Traffic Forecast, 2014-2019, just released, showcases some eye-popping figures on the growth in mobile users, mobile data traffic, and average mobile data speeds. Naturally, Cisco is about as likely to forecast a drop in mobile activity as a brewer is to preach temperance, but all the same, there is little reason to doubt their figures.
The forecast predicts that, by 2019, "there will be 5.2 billion global mobile users, up from 4.3 billion in 2014. There will be 11.5 billion mobile-ready devices and connections, more than 4 billion more than there were in 2014." This suggests real progress towards bringing the digitally disadvantaged online worldwide, as only inclusion of truly new users can explain such a jump in numbers. Already saturated developed markets where there is often more than one device per user even with existing usage levels are hardly likely to be able to deliver such an upsurge. 
Also, "the average mobile connection speed will increase 2.4-fold, from 1.7 Mbps in 2014 to 4.0 Mbps by 2019." And by 2019, "global mobile IP traffic will reach an annual run rate of 292 exabytes, up from 30 exabytes in 2014."
Yes, that's an almost tenfold increase in mobile network data traffic within five years. If Cisco's figures truly do hold up, the entire planet will be going mobile to hitherto undreamed-of levels.  And with the infrastructure improvements required to sustain that kind of traffic, the unconnected device will truly be a thing of the past – and the whole world will be swimming in a mobile data soup.