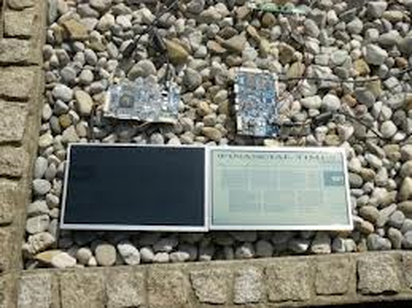 A report on Good eReader seems to have twigged the web to the demise of Pixel Qi, the once-feted low-power display producer. I'm puzzled as to exactly why this is seen as news, since as Michael Kozlowski points out, the key events in the de facto dissolution of the company – the departure of husband-and-wife founders Mary Lou Jepson and John Ryan – happened back in 2013. And as Chris Meadows reported back in mid-2013, even then Pixel Qi was already in the "where are they now" crowd. All the same, it seems to have jogged the memories of an awful lot of news sites out there.
Pixel Qi's website is still up there and running, albeit in a very rudimentary, almost wireframe format, with the latest press and news items dating back to 2013. "Our next generation technology will enable self powered laptops, smartphones and tablets that never need to be plugged in," it still claims. If there was intellectual property still on hand at Pixel Qi that could deliver on that promise, it would be great, and The Digital Reader may have tracked that legacy to a certain Tripuso Display Solutions, offering "real outdoor readability" but very little substantive information.
One Italian website is touting a possible acquisition by Google, but there still seems to be little to back that up. Clearly the dream lives on, though.